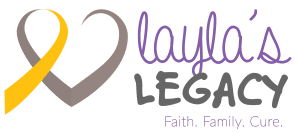 I've been staring at a blank page for almost an hour.  There's something in my brain to write, but it hasn't quite come out of it's shell yet.  Maybe tomorrow….
It's been awhile since I posted anything at all, so the least I can do is update everyone on our plans for 2018.
#1 – Have a baby….a little over 7 weeks (and counting) and we will welcome a new little girl into our family.  It's bittersweet knowing that Layla won't be here to greet her baby sister, but I'm certain that they've met already.
#2 – Run a half marathon – this one is for Bryan because I'll be doing no running 2 weeks after the baby is born.  We're putting together a motley crew of runners in tutus for the Rock 'n Roll Dallas half marathon.  If you'd like to be part of our team, be sure to register for the race and then sign up for our team https://laylaslegacy.org/run-for-layla-registration/
#3 – Golf anyone? – We'll be hosting the 2nd annual Tutus for Brain Tumors golf tournament this summer.  Location and date TBD, but it was a great time last year and we only plan to go bigger and better in 2018.
#4 – Hooray for the home team – This September we'll be collaborating with area and state-wide schools to bring more awareness to Childhood Cancer.  Schools will be hosting "Gold Out" games to show their support for the kids and families in their communities impacted by these diseases.  If your school would like to get involved, please let us know by emailing info@laylaslegacy.org
#5 – Let's get fancy! – Mark your calendars for September 22nd as we will be hosting the first Gold Gala benefiting Layla's Legacy.  It will be a great night out for adults with food, dancing, silent auction and guest speakers.  Start searching for that amazing gold dress today ladies!
As things start moving along this year we anticipate new opportunities to support our foundation to present themselves.  Be sure to follow us on Instagram and Facebook to keep up with all the events!